Are you looking for ways on how to find people in South Africa online? Well, you have come to the right place. This article will look at the places where you can conduct a people search on people in South Africa online. This is part of the international people search initiative on GlobalFinder.net.
South Africa has a population of about 59.3 million with its capital Pretoria having a population of 2 million. There are 32 million internet users in the country with 1.6 million Facebook users. The internet is evidently an active tool in the country and thus there is bound to be information on the people online.
So whether you are looking to find someone in Johannesburg, Cape Town, Pretoria, Durban, Port Elizabeth, this article has you covered. Searches can be performed also from a provincial level (Gauteng, Kwazulu/Natal, Eastern Cape, Western Cape, Limpompo, Mpumalanga to name but some.)
Before going any further, let us look at the information that you can use online to conduct a fruitful search. This is information like a name, a phone number, an address, a business name, email address. It is also worth taking into account the places where the person had once lived, their previous employment, profession, education background, friends and relatives. All these details are worth considering and keeping close by for a search online even an international people search as they can be very helpful on you search.
South Africa White Pages Directories
White pages are very good sources of contact information. Basic results from a white pages search include full name, phone number and address. The following are examples of white pages directories in South Africa.
THE White Pages in South Africa offers typical white pages searches (name search, phone number search, business or company search), Yellow Pages searches (business company, profession), government searches ( government employee searches, medical searches (medical practitioners/ practice and their location), education searches (school, college and university searches).
All these searches are possible from this directory in South Africa. You can choose the best that suite you and the type of information you have with you for your search.
Search People directory do offer people searches in South Africa. The types of searches available from here include Quick List (choose list of country by letter, search with a phone number), Reverse Phone, Email Lookup, Phonebooks and Country Codes.
Select the type of search relevant to your search material with you and search from here.
This directory will allow you to search from a number of a number of white pages directories for information. These include white pages, yellow pages, social media sites, government records and more.
South Africa Public Records
Public records are records like birth, marriage, death, divorce, property, court records. These are records that are offered online in South Africa. They are one method you can try on how to find people in South Africa online. Here are some of the places where you can search for public records in South Africa online.
This directory keeps all records there is to find on the country going back to around 1910. The records are on all the regions of the country.
This directory offers to be a reliable guide to finding online genealogy records for researching family history and genealogy. These are records like birth, death, marriage, divorce, census, military, church, immigration and more.
This directory allows you to access public records like birth, marriage, death, genealogy, church and plenty other types of records. Sources of these records vary from the Department of Home Affairs to church records.
This directory offers to give access to birth, marriage and death records. You also find ways to access Church Records, Cape Slave Transactions, Cape Town Baptisms and more.
This directory allows searches with a name. You can search by entering the name of the person of interest on the search bar and search. You can also browse through the countries listed on the directory to South Africa. There are numerous types of records on South Africa available on the directory to choose from.
With first name, last name, location and keyword, you can access records that date back to 1813from this directory. There are also searches like birth and baptism records, Dutch Reformed Church Registers and more.
South Africa University Directories
If the individual you are looking to find is an employee or student in one of the universities and colleges in South Africa, then the following sources might help you locate them.
This directory offers searches on the university staff. Searches can be conducted using a name on the search box provided.
Searches can be conducted by entering a search term on the "enter search term" box and also by choosing the search category from the "Search by" box.
The university staff and faculty are listed on the directory for you to go through. There is also a search bar on the directory that allows searches on general information and people from the university.
To search from this directory, enter the name or part thereof on the search bar provided and press "Search".
The directory has a listing of all the university experts for you to browse through. There is also a link to information on the staff from the university.
Further searches on the universities found in the country can be done here.
South Africa Government Records
There are more than 2.1 million people employed by the government in South Africa. If the individual you are looking to find is a government employee, you will find the following sources worth a look. They are one way to help you on how to find people in South Africa.
This directory offers links to all government structures and bodies including national provincial and local departments, state owned entities, foreign representatives in South Africa, media organizations and more.
This directory offers a search bar which can be used to search for information from the government.
You will find listings on all national government, provincial government, local government, state owned enterprises, diplomatic missions and more from here.
This directory offers contact information on all the government departments, provinces, municipalities and state agencies.
This directory offers links to searches on community organizations, government departments, national health services directory, service SA, state schools and services, premier and ministers and more.
Social Media Search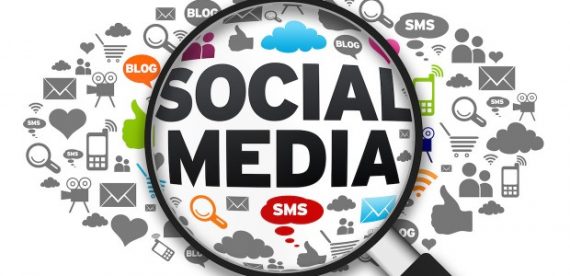 Social media platforms like Facebook. Twitter and LinkedIn can prove to be very reliable people search tools. They need contact details when registering on them making them a source of contact information that we can't ignore. A large number of the world's population is affiliated to them.
To search on them, navigate to the search bar. They all come with one. Enter your search details and search. It is advisable to include details like the individuals location to filter you search results.
A simple Google search cannot be counted out bring a positive outcome too. By entering a name on Google search bar, you might surprise yourself with a positive outcome. It must be indicated though that, adding information like location, profession or place of employment on a Google name search might help filter your search results.
Private Investigators
If all the above listed sources don't provide you with the much required results, the next option might the services of a private investigator. Below are some examples of highly recommended investigators in South Africa that you can try.
This company comes in highly recommended with services ranging from general investigations, attorney related, business related and cyber crime as examples.
This is a fully certified private investigation company that guarantees privacy and discretion on their investigations.
This company has offices in Cape Town, Johannesburg, Durban and Pretoria making it a prime target for investigation services all over the country.
This investigation company offers a range of investigation services like undercover, fraud, financial, site security and more.
The services that this company provides range from cheating spouse investigations to background checks, tracing, missing person, electronic and physical surveillance, corporate investigations and more.
These are some of the source on how to find people in South Africa that one can try. It is advisable to try as many as possible and also try to change the search terms.